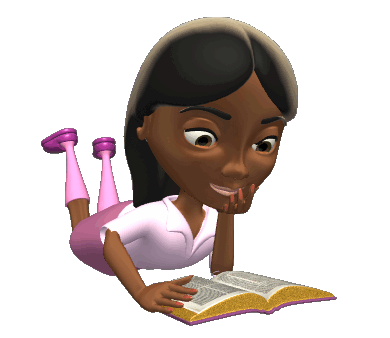 MONROVIA - Liberia's capital
FIND OUT SOMETHING ABOUT LIBERIA'S HISTORY - learn how Liberia and the U.S. are connected
PRESIDENT'S WORKING TOGETHER
President Ellen Johnson Sirleaf of Liberia and President Barack Obama of the United States working together. Why can't we? United States ties to Liberia are closer than what you think. Read our History and see the connection.
LIBERIAN FLAG
The Liberian flag bears close resemblance to that of the U.S., - showing Ex-American slaves origin of the country. Liberia is modeled after the U.S. The 11 stripes symbolize the signatories of the Liberian Declaration of Independence (7/26/1847), red and white symbolizing courage and moral excellence. The white star represents freedom of ex-slaves. The blue square represents the African mainland.
Liberia's Seal - historical close
"The seal shows a sailing-vessel approaching the coast, a palm tree, a plow and a spade on the shore, a dove on the wing with an open scroll in its beak and the sun emerging from the waters. Above the emblem the national motto: 'The love of liberty brought us here' and beneath is the words Republic of Liberia. Symbols of seal: a peace-bringing dove; arrives with message from overseas (U.S), the granting of independence - ship represents arrival of colonists....
MONROVIA - Map Plan (1830's)
Importation of slaves illegal
Congress made importation of slaves into the U.S. illegal -1808. In 1819, Congress passed an "Act in addition to the acts prohibiting Slave Trade." This act authorized the President to send a naval squadron to African waters to apprehend illegal slave traders and appropriated $100,000 to resettle recaptured slaves in Africa. At times, the ACS entered agreements with U.S. government to settle these rescued victims of slave trade in Liberia. By 1867, over 5,700 came to Liberia under this program.
MONROVIA - Capital City 1800's
1st Pres. of Liberia-from U.S
Joseph Jenkin Roberts (1848-1856). A wealthy Monrovia merchant who emigrated in 1829 from Petersburg, Virginia. He became the first black ACS governor of Liberia in 1841. In 1848, he was elected the first President of an Independent Liberia. He achieved international recognition for the new country before leaving the Presidency in 1856. After many years as president of Liberia College, Roberts again was re-elected to serve as Liberian President from 1872-1876.
"Pres. JJ Roberts's House
In many respects, emigrants to Liberia recreated an American type society. The colonists spoke English and retained American manners, dress, and housing styles. Affluent citizens constructed two-story houses with a stone basement, wood-framed body, a portico at the front and back; a style copied from buildings in the southern American states from which most of the emigrants came. Liberia's President lived in a handsome stone mansion that resembled a southern plantation house.
Letter from Pres. JJ Roberts
In this 1849 letter, Pres. Joseph Jenkins Roberts of Liberia appeals to government and people of U.S. for aid in purchasing the territory of Gallinas, enabling Liberia to control the West-African coast from Sierra Leone to Cape Palmas. As incentive, Roberts boasts of the eradication of Slave Trade in territories recently acquired by Liberia and points out that adding Gallinas would enable the Republic to keep the whole coast "free from the demoralizing and wilting influence of the Slave Trade.
2nd Pres. of Liberia -(from U.S.)
Stephen Allen Benson - (1856-1864). Benson was born in Cambridge, Maryland, U.S., to free African American parents. In 1822, his family expatriated to the newly created country of Liberia, on the ship 'Brig Strong'.
3rd Pres. of Liberia- from U.S
Daniel B. Warner (1864-1868). He was born in Baltimore County, Maryland to a father who was a farmer and ex-slave who acquired his freedom one year before Warner was born. Warner's date of birth is unclear. Some records show that he was born on April 19, 1815. However, American Colonization Society documents list him as age nine when he emigrated to Liberia, with eight other relatives, on the ship 'Oswego' in 1823. That would put his birth year as 1814.
4th Pres. of Liberia-from U.S
James Spriggs Paynes (1868 - 1870) and (1876 -1878). He was born in Richmond, VA. in 1819 to former slaves; each of mixed race, of European and African ancestry. Payne grew up in a religious Methodist family and - a devout Christian. His father, David M. Payne; a Methodist minister; ordained as a deacon by the VA. Conference(1824). Payne was very fair; seven-eighths European-American ancestry, or one-eighth African. At age ten, his family emigrated to Liberia through sponsorship by the ACS.
Edward James Roye (U.S. 1870-1871)
Edward James Roye was born into a prosperous family in Newark, Ohio. His father, John Roye, managed a ferry at Terre Haute, Indiana and acquired considerable land to include Vandalia; a neighboring state of Illinois. The family wealth, allowed Edward to attend Ohio Univ. In 1836, Edward relocated to Terre Haute and established the largest barber shop. In 1846, attracted by the American Colonization Society, Roye immigrated to Liberia and set up business as a merchant.
James S. Smith (U.S. 1871 - 1872)
James S. Smith was born in Charleston, SC. 2/26/1825 - the fourth of 7 children of freed blacks parents. He and his family arrived in Liberia 1833; His parents died of malaria one year later. After working with a white doctor of the ACS, Smith returned to the U.S to study medicine at the Univ. of Vermont College of Med. He transferred to Berkshire Med Ctr. in Pittsfield, MA - received his medical degree 1848. First African Am. to receive a 'Medical degree'.
9th Pres. of Liberia-from U.S.
Anthony William Gardiner(1878-1883) was born in Southampton County, VA. In 1831, his family relocated to Liberia under the sponsorship of the ACS. Gardiner received his law degree in Liberia. In 1847, he served as delegate to the National Convention, which drafted Liberia's declaration of Independence and Constitution. He became Liberia's first Attorney General. Less than two years after leaving office as acting President, he won election to the Presidency - also the first to resign.
10th Pres. of Liberia-from U.S
Alfred Francis Russell (1883-1884) He immigrated to Liberia in 1833 with his mother, Amelie "Milly" Crawford, his cousin, Lucretia Russell and her four children Cynthia, Gilbert, George, and Henry. He served as a Methodist missionary and later owned a large coffee and sugarcane farm. Russell remained in the ministry and served in the Senate as well. He was elected vice-president under Anthony William Gardiner in 1881, becoming President of Liberia on the latter's resignation due to poor health.
11th Pres of Liberia- Liberian
Hilary Richard Wright Johnson (1884 -1892). He was elected four times. He served as Secretary of State before his presidency, under the administration of Edward James Roye. An Americo-Liberian, Johnson was the first Liberian president born in Africa. His father was Elijah Johnson, one of the original African-American settlers who founded the colony at Cape Mesurado. His son Frederick Eugene Richelieu Johnson was Liberia's longest serving Chief Justice. President Johnson was elected four times.
12th Pres of Liberia-Liberian
Joseph James Cheeseman (1892-1896). He was born in Edina, Grand Bassa County, Liberia and was elected three times on the True Whig ticket. Cheeseman was educated at Liberia College (now University of Liberia)
13th Pres of Liberia-from U.S.
William D. Coleman (1896 -.1900). He was born in Fayette County, Kentucky; immigrated to Liberia with his family when he was 11 years old. Arriving in 1853, they settled in Clay-Ashland near Monrovia. Studying at night, he picked up the education he had abandoned as a child when poverty had prevented further schooling/ He worked his way up to House of Rep and served as Speaker of the House. Later he served in Senate - VP before assuming the Presidency when Joseph J. Cheeseman died in office.
14th Pres of Liberia--from U.S
Garretson W. Gibson (1900-1904). He was born in Maryland, in the U.S.; his family emigrated to Liberia in 1835. After receiving an education in mission schools, he returned to Maryland to study theology. Ordained a priest, he served as rector of the Episcopalian Trinity Church in Monrovia. He also served as Chaplain of the Liberian Senate. Later, he served as President of the Trustee Board of Liberia College and at one time President of the College.
15th Pres. of Liberia-Barbados
Arthur Barclay - (1904 -1912). He was born in Bridgetown, Barbados, on July 31, 1854, the tenth of twelve children of Anthony and Sarah Barclay. The Barclay family came to Liberia when Arthur was eleven years old, in 1865 and settled in Monrovia. He was educated at Liberia College, studied law and became a Counsellor-at-law. He was called to the Bar of Montserrado County in 1877. As Presindent, he was twice re-elected.
17th Pres. of Liberia-Liberian
Charles Dunbar Burgess King(1920-1930). Americo-Liberian of Freetown Creole descent, was Att. Gen. 1904-1912, and Sec of State (1912) until elected Pres.-1920. He attended the 1919 Paris Peace Conf. and the accompanying First Pan-African Congress. A supporter of reform, he supported the patronage machine and dominance of the True Whig party. Firestone Rubber Co. began exporting rubber from Liberia in 1934, - obtained a concession to lease land 1926. The economy became dependent on it.
The lifestyle then
Executive Mansion - 1920's
Edwin Barclay (1930 - 1944). Under h
Edwin Barclay (1930 - 1944). Under his leadership, Liberia was an ally of the U.S.A. during World War II. Edwin Barclay's paternal grandparents moved from Barbados to Liberia with their children in 1865. Edwin's father, Ernest Barclay, and uncle, Arthur Barclay, were also important Liberian politicians. In 1901, at the age of 19, Edwin wrote a Liberian patriotic song, "The Lone Star Forever." Barclay and his wife Euphemia's foster son, George Arthur Padmore, became the Liberian ambassador.
19th Pres. of Liberia-Liberian
WilliamTubman (1944-1971). He was regarded as the "father of modern Liberia". His presidency was marked by the influx of foreign investment and its modernization. During his tenure, Liberia experienced a period of prosperity. While Liberia's ally, the United States, had already used Liberia as a military base, it was not until January 27, 1944, that Liberia renounced its neutrality and declared war on Germany and Japan. In April 1944, Liberia signed the Declaration by United Nations.
William R. Tolber, Jr.(1971-1980).
William R. Tolber, Jr.(1971-1980). He was the grandson of American slave (S.C), Following Tubman's death in 1971, his long-serving VP, William R. Tolbert, Jr., assumed Presidency. To the outside world, this peaceful transition was a signal of political stability in Liberia. On April 12, 1980, Doe led a military coup d'état, killing President William R. Tolbert, Jr., in the Exec. Mansion.
21st Pres. of Liberia
Samuel K. Doe(1980-1986) until his assassination in 1990. On April 12, 1980, Doe led a military coup, killing President William R. Tolbert, Jr., in the Exec. Mansion. Twenty-six of Tolbert's supporters were also killed in the fighting. Thirteen members of the Cabinet were publicly executed ten days later. Thus ended 133 years of Americo-Liberian political domination.
22nd Pres. of Liberia-Liberian
Charles Taylor (1997-2003); indicted for war crimes against humanity in Liberia.
23rd President of Liberia
Moses Z. Blah was born in Toweh Town, Liberia, Blah was ambassador to Libya and Tunisia after Taylor was elected in 1997. He joined and trained with Taylor; also served with him during Liberia's civil war. He became VP under Pres. Charles Taylor administration. Taylor was indicted June 2003 for war crimes; he resigned in Aug. 2003. Blah became President Aug. 11-Oct 14 2003, when a United Nations-backed transitional government, headed by Gyude Bryant, was sworn in.
TRANSITIONAL PRESIDENT
Charles G. Bryant served as Chairman of the Transitional Gov. of Liberia (Oct 14, 2003-Jan 16, 2006). The installa-tion of the Transitional Gov. was part of the peace agreement to end the country's 2nd civil war, which had raged since the Liberians United for Reconciliation and Democracy (LURD) rebelled against Pres.Taylor -1999. Bryant previously a businessman - chosen as chairman; was politically neutral and acceptable to each of the warring factions. Ellen Johnson Sirleaf won 2005 election.
24th President of Liberia
Jan 16, 2006, Ellen Johnson Sirleaf was sworn in as Liberia´s 24th President and had been elected in the Nov. 2005 elections; born in Monrovia and received Masters of Pub. Admin. in U.S. She become the first elected female African Pres. She succeeded Gyude Bryant who headed Liberia´s transitional government since Oct 14, 2003. Ellen Johnson Sirleaf was re-elected 2011 and winner of 2011 Nobel Peace Prize.
​The Constitution of Liberia is the supreme law of the Republic of Liberia. The current constitution, which came into force on 6 January 1986, replaced the Liberian Constitution of 1847, which had been in force since the independence of Liberia. Much like the 1847 Constitution, the Constitution creates a system of government heavily modeled on the Federal Government of the United States.
1. Liberia was founded in 1822 ​ 2. Liberia means 'land of the free' 3. Monrovia (Capital), named after U.S. President James Monroe 4. Independence - 7/26/1847 5. Presidents from U.S. (10) 6. Presidents from Barbados (2)​
7. Presidents from Liberia (11) - *one appt. held for 1 mos-N/A 8. Flag - 11 stripes, 1 star (modeled after U.S.)
9. Constitution - 1/06/1986.
WHY WE DO WHAT WE DO - ​​"Liberia is a country that became devasted from its fourteen year civil war and more recently, the Ebola Virus(2014-2015) which ultimately brought the country to its knees. The people of Liberia have lost so much and yet, there continues to be Hope; their Spirit have not been shaken as they continue to build and recover....love for country still reigns!
BLAMELESS FACES FOUNDATION
"educating to reduce poverty globally"