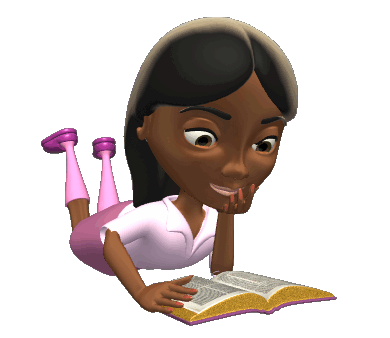 GLOBAL

PARTNERS

~

GLOBAL

INTERESTS~

go GrEeN
WE LOOK TO YOU
DISTANCE IS NOT THE ISSUE ----

WHY LIMIT YOURSELF
Embassy of the Rep. of Liberia-Rabat

Ambassador Edwin F. Sele, and the Embassy of Liberia, have partnered with us to promote the importance of 'reducing' poverty as well as building a better educational system in Liberia. We invite you to join us in this movement. With Highest Esteem.

Dr. Oyedokun Ayodeji Oyewole

Dr. Oyedokun Ayodeji Oyewole - Chairman/ CEO, Institute of Information Management (IIM) - Africa, responsible for the day - to - day running of IIM, RIMA Foundation (Nigeria & S. Africa) and WM. Oyedokun is a respected information management practitioner, founder of the Records and Information Mngmt. Awareness Foundation (RIMA Foundation), publisher of Information Mngmt. World Magazine (IM World Magazine), RIM Africa Journal &Executive Producer of Info Mngmt. World on Television (IM World TV)

Dr. Augustin Joseph

Dr. Joseph is a Motivational Speaker and Minister in Bengaluru, Karnataka, India through The Channel of Peace Ministries. He has been ministering for 29 years and in the Social field for 18 years, Preaching and Teaching. Dr. Joseph speaks on the following: Seminars, Couple Seminars, Leadership Training, Inner Healing sessions, Counsel Addicts, Divorced, Depression, Broken Families, Stress Management, Motivational training.

Mr. Tim Butts

Tim is CEO of Timponic Produce Management Solutions, LTD. He's the on-site system designer, architect, and system installation project team manager for Timponic vertical integrated produce system. His patented and trademarked produce delivery system has revolutionized our ability to take quantum leaps in greenhouse gas reductions and achieve massive CO2 reductions thus developing a cure for our planet while delivering the highest concentrations of the better than organic local produce per acre.

Samuel Johnathan

Mr. Jonathan is CEO of The Lord & Samuel Group. Starting with his unique name to his aspiring legacy, he has a life-long mission of adding Value to the lives of others. After authoring 286 audio-books and training materials, receiving 76 professional awards, 462 endorsements and testimonials and delivering over 6,000 presentations, "Dr. Jonathan" is devoting the rest of his life to helping people cultivate the habits of success.

Dr. David Mount, PsyD, MA Director

The Maya Angelou Center for Health Equity envisions the achievement of health equity by moving scientific discovery to action. We have affiliates from every specialty actively participating by: Conducting transnational research to impact population health, Developing sustainable and mutually-beneficial community partnerships, and Delivering educational initiatives to diversify the clinical, biomedical, and public health workforce.

Diane Spears

Diane Spears has been U.S. Coordinator (2009). She is responsible for generating awareness for International Men's Day throughout the U.S. Duties encompass, media relations, recruitment of Regional Coord., over-sight, & creation of marketing tools. She's member of the Int'l Men's Day Coordination Cmte. Int'l Men's Day Ten Year Plan Cmte. set goals for reducing key challenges that prevent Boys & Men from reaching their full potential & empowering & strengthening their families & Communities.

Dr. Benard Etta

Dr. Etta, President/CEO of Nation Builder International. NBI is a 21st century visionary and multidimensional resource organization aimed at developing leaders globally; inspiring human, national and global transformation and advancement through the instrument of knowledge dissemination, exchanges, networking ,partnership and the implementation of Nation Builders International holistic vision. NBI has trained several many of whom are now serving humanity in Africa, Europe, USA, and Asia.

Obi Chidebelu-Eze - Author

In 2008, Obi decided to pursue his passion of writing and publishing full time via his own company. Obi is also an educator and spends much of his time teaching children science at the middle school level. The Lion That Finally Roared published in 2008, and Africa Is Good 1 & 2 published in 2011. Obi has written several other original short children's stories which also have fun teachings.

Mr. Andy Klee

Mr. Klee is President/CEO. Klee Associates, JDEtips' and ERPtips' parent organization, is a closely-knit team of educators, editors, consultants, and business professionals. From starting out over 30 years ago as an elementary school teacher, to his 2008-2010 enrollment in Harvard's Owner/President executive education program, Andy knows firsthand the impact that great teachers and learning experiences have on one's career.

Mr. Burgess H. Houston Jr.

Mr. Houston is the is Quality Control and Consultant of Liberia's Postal Service, CEO/Partner of King Kiahon's Paradise Resort, Inc., which was founded in June 2011 (under construction). Mr. Houston is also Regional General Manager of Blameless Faces Foundation. He was enlisted in the U.S. Air force and later returned to Liberia where he has employed his skills towards the rebuilding of Liberia.

Mr. Ted Brooks

Mr. Brooks is Exec Director at Committee for Peace & Development Advocacy, Inc. in Liberia, W. Africa. Ted is also the Exec. Program Director for Blameless Faces Foundation. He has been an advocate for peace for many years and a devoted participant in helping to rebuild the country after a 14 year civil war which left the country destitute. Ted has proven to be an exceptional person and have dedicated his life doing for others.

Mr. Norman Barnes

Mr. Barnes has over 34 years of experience in coordinating high profile national security events, dignitary/ diplomatic protective services. Mr. Barnes is also the President/CEO of N3 Global Solutions LLC, which was established in 2010 - a United States based, management consultancy firm specializing in developing and managing infrastructure redevelopment programs in developing countries.
We are excited to work together with experienced individuals who share the same vision and concerns when it comes to global humanitarian awareness for youths. There is much work to done and with each contribution, we can change the life of a child. We invite you to join us and see how you can be a part of making an impact amongst our youths. Meet our partners.
BLAMELESS FACES FOUNDATION
"educating to reduce poverty globally"