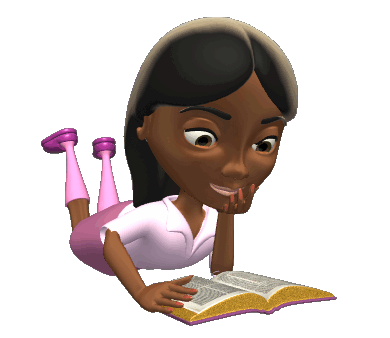 •​Character Building: Guiding young people toward a positive future that leadership, humility, proper communication techniques, respect for self and others, in addition to team work. We also incorporate Etiquette learning skills for girls and boys in1st through 9th grade. Students are reminded that no matter how many Etiquette lessons you take, if you lack kindness and respect to others, nothing else will matter.
•Drama: ​Academics is not the only avenue that a child gains knowledge. Drama has the potential of improving self-confidence and creates better speaking skills. Team work is essential as well as knowing that obstacles would occur and interrupt any intended goals. Students will have to be prepared to follow instructions, time line, use self-discipline, and accept criticisms [2015].
TO NEW BEGINNINGS: Your kind gifts matters
•[STEM]: ​The word STEM, is an acronym for "Science, Technology, Engineering and Mathematics". This philosophy plays an integral part in the teaching and learning process as a whole and made complete by the technology component that provides creativity and innovation, a way to problem solve and apply what has been learned. STEM Education attempts to transform the typical student classroom by encouraging a curriculum driven by problem-solving, discovery, exploratory learning,and requires students to actively be engaged in hands-on activities-- today's students are tomorrow's leaders and therefore must be prepared to be globally competitive.
JOIN THE CHATTER BOX CLUB
•Family Planning: ​ is a pathway to either minimize and reduce poverty. It also improves economic outcomes in our communities. Students learn about Contraceptives, Counseling, Sexually transmitted desease, HIV and prevention. Abstinence is 100 percent the most effective way to avoid pregnancy. Family planning class is merely an entry point that teaches about self-care in healthy habits in addition to risk factors. Many pregnancies occurring in Liberia are girls under eighteen. Un-intended pregnancies are usually associated negative health and economic lifestyles --but not without considering rape, abuse, and emotional instability.
GIVE A CHANCE FOR SOMEONE TO LEARN

-
how can you help?
Poverty has always been an issue that more of our youths are facing everyday to include that of the United States and other Third World countries. Children that live under such circumstances are treated differently by society as well as having to pay an unbelievably high price through their interactions with the rest of the world.
Poverty is poverty regardless of one's geographical location. Moreover, there are comparisons that can be more reasonably voiced when it comes to children living in certain parts of Africa. There are no government programs, homeless shelters, urgent care and or after schools programs available. Many children have yet to step inside a school building -- if they are so lucky, lessons are taught under inadequate condtions in a room filled with all ages (kindergarten-adult) and having to share one book amongst them.
In order for proper learning to take place, a student must have the proper facility and tools to be able to succeed. A nation cannot recover or continue to grow when half its population such as Liberia, is uneducated and lives in poverty. The effects of poverty breeds negative behavior such as violence, agression, depression and withdrawal from society. BFF feels a responsibility to help groom, direct and provide the less fortunate with an avenue to grow and feel good about themselves. We give each child an incentive to move forward, yet taking precaution(s) to stay alert to one's culture and its sensitive nature.
We are breaking down walls
This program prepare individuals for a vocation or a specialised occupation which is directly linked to the success of nation building and competiveness. Students will learn skills that are portable, and will be able to apply themselves to various facets of a job so that an employer will find highly desirable. In addition, while undertaking vocational training student will be qualified and satisfied to know that they have a better future at a career path that will allow them to become a valued and more independent person within their community. At the end of each year, we want our students to feel as though they have accomplished something that is Life-Lasting.
Our focus also includes good communication and customer service skills which will be necessary for any job seeker. Students must be willing and able to extend themselves in a variety of areas on a job, running their own business and in everyday living which is highly beneficial in the long-run.
Vocational training will offer a wider range of opportunities. We help you find your natural talent(s) and give you the tools to improve. The rest is up to you.
NO EDUCATION -- NATURAL TALENTS
a place for talents & creativity

S.T.E.M.
As a Preparatory Learning Center, we study all aspects of poverty in order to make sure that our planning and program structure, meet the needs of every student that walks into our facility. Every successful concept and project in life requires a proper framework and planning - our programs have been successfully been set up to be more effective for our students.
Your donations help provide life-changing care and lasting hope to a child living in a community devastated by war and poverty. Let your donations go further--for every $1 donated, we will match.
VOCATIONAL LEARNING &

STABILITY
WHAT ABOUT US?
BLAMELESS FACES FOUNDATION
"educating to reduce poverty globally"