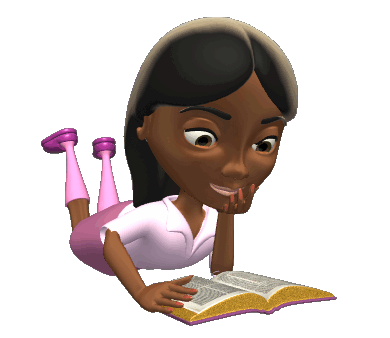 ~We are here to help move you forward, not to hold you back~
CHANGING OUR VALUES - poverty means a lot more than just not having monetary resources. It is a lack of inclusion from society; giving limitations to your presence in many social activities--sadly, it has become acceptable in our global climate whereby attention is highly given to those who fit in a privileged category. This is an abuse to human rights.
BFF will continue to explore global issues and the sociocultural environment from an ethical perspective that conforms with our Preparatory Learning Programs. We want to employ strategies along with various projects that help to bring out the goodness in people--keeping the integrity of individuals is always important and should be a way of life.
​Registration forms can be obtained at our learning facilities and must be fully completed before submitting.​

Staff members are fluent both in English several different dialects to make sure that all student(s) and families members understand the process. Staff members will also be on hand to assist with your questions.

​Hours of operation: Monday - Friday from 8:30 am - 4:00 pm.
*What is

Admission?
A process that allows an Institution, Learning Centers etc, to track the number of individuals who either applies and or enters to a program(s).
​
What are the

costs

for attendence in Liberia?
Given the poverty level of 64% and unemployment rate at 83% in Liberia, our organization have decided to offer Tuition Free programs as well as 'free' books. However, students are only responsible for the Registration fee of $25 USD per semester in order to secure classes and help defray cost. Fees are expected to be paid upon approval of application. Students that continue to maintain a B+ or above average, will not have to pay registration fee(s) for the following semester.
We continue to make strides in the U.S. and other global communities - cost information is not applicable at this time. Please check back.
Admission

Process?
A generic questionnaire is provided to get a sense of a student's level of understanding on (academics, social and behavioral skills).
• Once the applicationhas been turned into our office, your application is ready for a holistic review.
Applications is reviewed by at least two readers depending on the particulars of the student with respect to language/dialect barriers. ​​
Readers are trained to consider every part of the application in order to find the best 'program' fit for each child.
Why is the Admission process

important?
The Admission process is important because it helps a student identify their goals and what they hope to achieve. In turn one of our facilitators can help you achieve those goals - a process that puts you on the path to a positive life change.
​
We aim to promote Fairness | Accountabnbility | Integrity |Transparency.
FEW IMPORTANT STEPS TO REVIEW
WE'RE MAKING EDUCATION P​O​PUL​AR
your key to academic recovery
Education - the window of opport

unity
It is pretty hard to tell what does bring happiness; poverty and wealth have both failed.
`Kin Hubbard`
BLAMELESS FACES FOUNDATION
"educating to reduce poverty globally"